Alright fellas. It's time again for another great giveaway here on hax.it!! :P.
Anyhow….moving forward.
I have a PS3 slim I just downgraded, replaced the laser, and cleaned all up for one of you lucky members. It's a cech2501A slim, which IMO is the best jailbreakable PS3 model. It has the stock 160gb hard drive, which I may upgrade before I ship it out. It comes with the console, power cord, and 1 PS3 controller. The console has been downgraded to 3.55 OFW, and is ready for whatever firmware you would like to install. Everything works great on it, except it is missing 2 rubber feet on bottom, which I believe I have spares of in the basement. 
Contest rules:
1. Must be a CONTRIBUTING member of the site. No one post wonders.
2. Must want the console, or have someone you'd like to give it to. Don't want someone to win it to sell it. I won't have a way to tell if that's your intentions…so just be cool and don't do it, huh?
3. Please don't enter if you already have a jailbroke PS3. Let's spread the love huh?
4. In the USA shipping is on me. Outside USA, it's on you. Sorry.
How to enter:
Make me laugh. Post a funny picture, video….etc. 
The post the makes me laugh the most wins.
Contest will end in 2 weeks from now. So spread the word. Tweet it, post it, flick it, flag it…..all that shit! :P. Good luck to all that enter. And be on the lookout for more great giveaways here at hax.it
proof: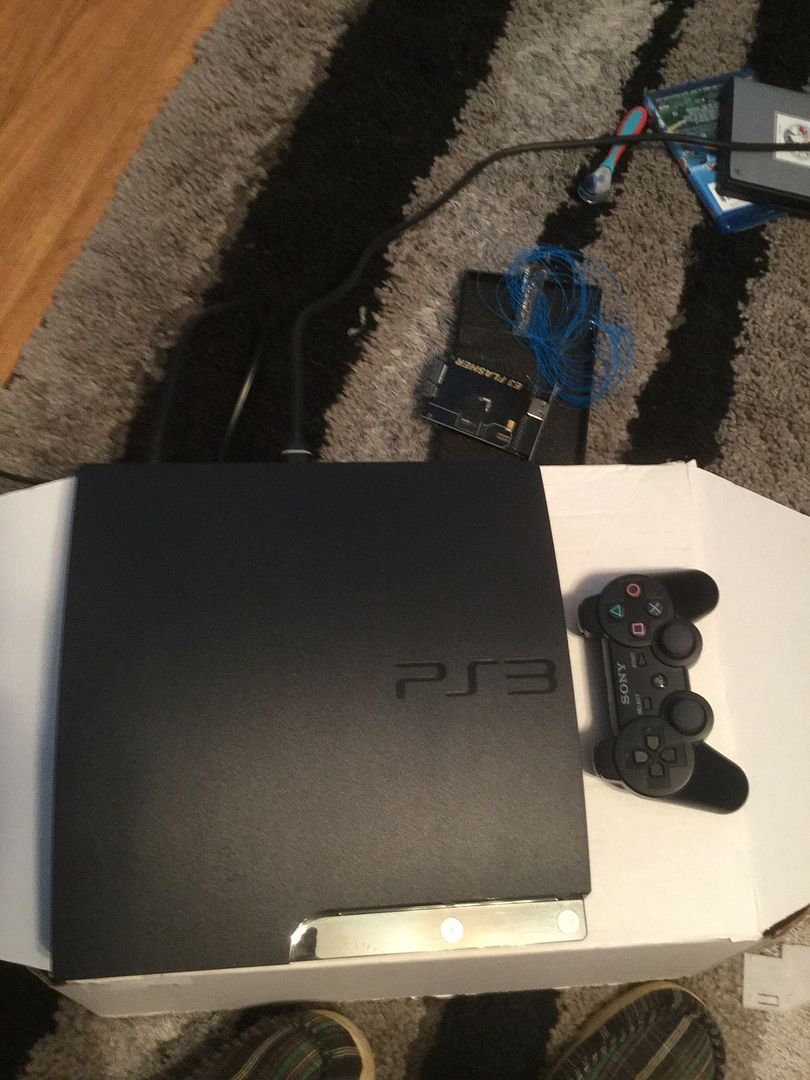 edit: feel free to post as many times as you'd like. No limit on this contest.