I posted this article here a few days ago, talking about how Games Publishers are being bad to Nintendo, i personally blame Electronic Arts(EA) for this, they might have brought a couple of games out at the start of the Wii U's life, but they were just the basic port, with barely any graphical/game-play differences
Recently the gaming world was made aware that the Frostbite 3 engine would not be coming to the Wii U due to the engine not working/being compatible with the Wii U, so the console would be missing out on 15+ EA titles. Weird the Frostbite 3 engine is coming to Android/IOS devices.
Well it seems that EA has grown a little balls and came out and admitted that they were creating/making ZERO games for the Wii U, they told us what we already know, "We have no games in development for the Wii U currently," is what EA's spokesperson Jeff Brown told Kotaku.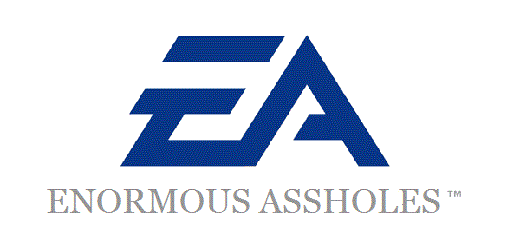 EA, what the hell happened to you ?
Companies like Sega and Nintendo made you as successful as you are, so why do you crap on the now ?