The Wii U still doesn't have the ability to run Homebrew natively outside of vWii yet, but it appears according to a post from modrobert at Eurasia, that it now has a way of playing backups or pirate games, the guy knows his stuff, so i have no reason to doubt what he has posted.
Now this of course makes me a little sad, those of you who know me, know im not a big fan of ODE devices and i really did want to see Homebrew on the Wii U before any type of piracy came along, anyhow, enough of my rambling, here is a quote from the source: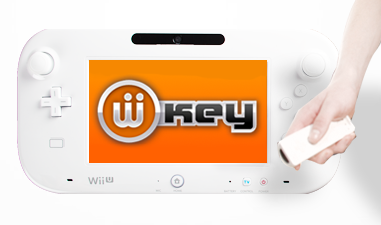 Wiikey U is the first and only optical drive emulator that allows you to play all your WiiU games from any USB media!

* Play your WiiU and Wii games from any USB media!
* Compatible with all WiiU models and regionsD
* User friendly intuitive interface
* No soldering required
* Multi-language support
* Supports most popular file systems, including EXT4/3/2, Max OS X, and NTFS
* Powerful embedded Linux system
* High-speed USB2 interface
* Firmware and FPGA fully in-system updatable from USB media
* Recovery mode – it is always possible to recover from a bad flash
* Stylish USB remote with powered USB hub and charger function
* Bulletproof high quality hardware (not manufactured in China!)
Maybe we will see Homebrew now that is released, one can only hope…
You can discuss the article at the source or here on the PS3HaX Forum.